Good Water Life
Challenge 02
Drinking Healthy Water!
Magnesium Alkaline
Mineral Water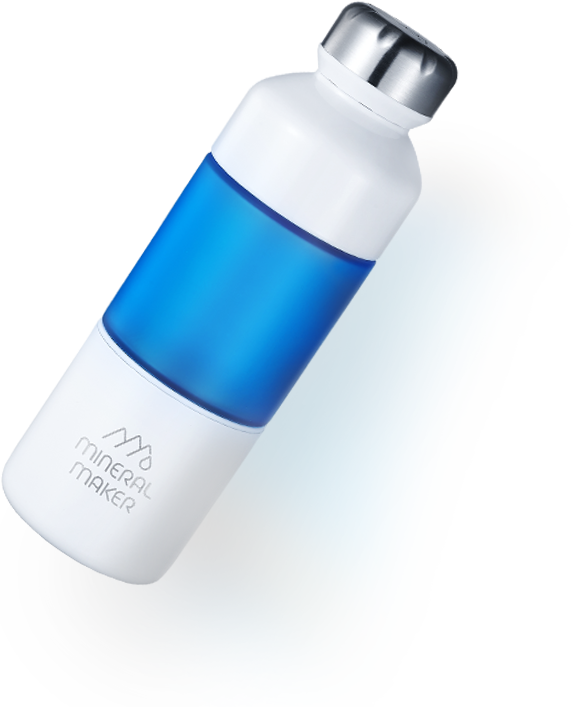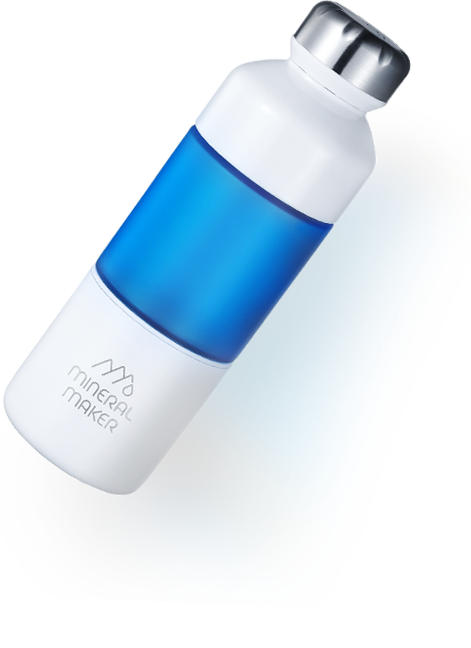 Alkaline Water
Source : from the medical researches conducted by doctors on the effects of water
Improves gastrointestinal symptoms
(chronic diarrhea, indigestion, excess acid, abnormal fermentation in the stomach)

Reduces reactive oxygen

Lowers diabetic glycemic index

Reduces body fat

Improves atopic dermatitis

Improves constipation
Magnesium-enhanced Alkaline Mineral Water
Of many substances in alkaline mineral water, magnesium is one of the most
important mineral that promotes the activity of 700-800 enzymes in the human body.

Mineral Maker Water Bottle makes
magnesium-enhanced
alkaline mineral water.
Magnesium Alkaline Mineral Water is healthy water.
Strongly recommend
for the following people
In the era where
most of the things we consume is acidified
we must work hard to prevent diseases related to dehydration and take care of our own health and stamina by drinking not ​just ordinary water but magnesium-enhanced alkaline mineral water made by Mineral Maker Water Bottle.
01.

People who want to drink tasty water

02.

People who are ill with various diseases

03.

People who have dry or rough skin

04.

People who are on a diet

05.

People who want to lead a healthy life

06.

People who exercise

07.

People who study

08.

People who work

09.

People who enjoy drinking coffee

10.

Pregnant women