Characteristics and Effects of
Mineral Maker Magnesium Water
Mineral Maker Magnesium Water's soft mouthfeel
and freshness are the beginning of good blood circulation
and helps you create a beautiful, energetic and healthy life.
Mineral
Maker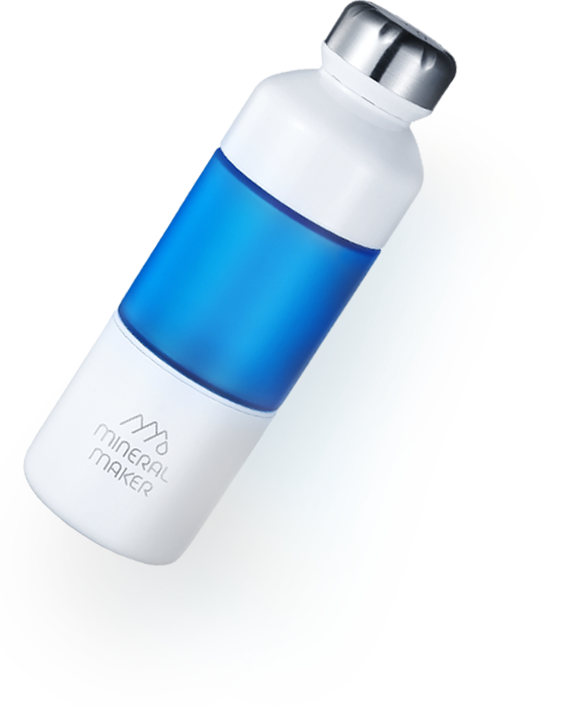 1.
Mineral Maker enhances
magnesium minerals
and makes water with a good taste.
Enhance magnesium content by adding water from the bottled water sold domestically or abroad into Mineral Maker.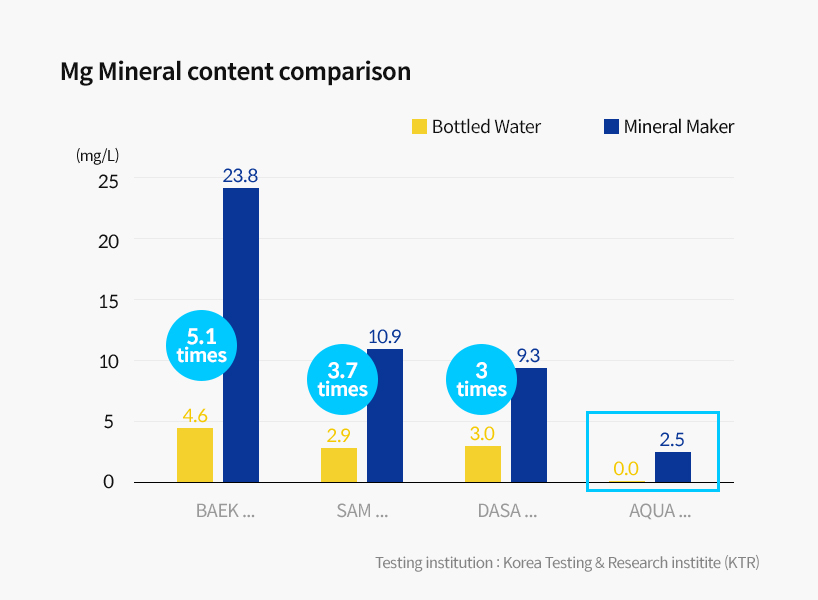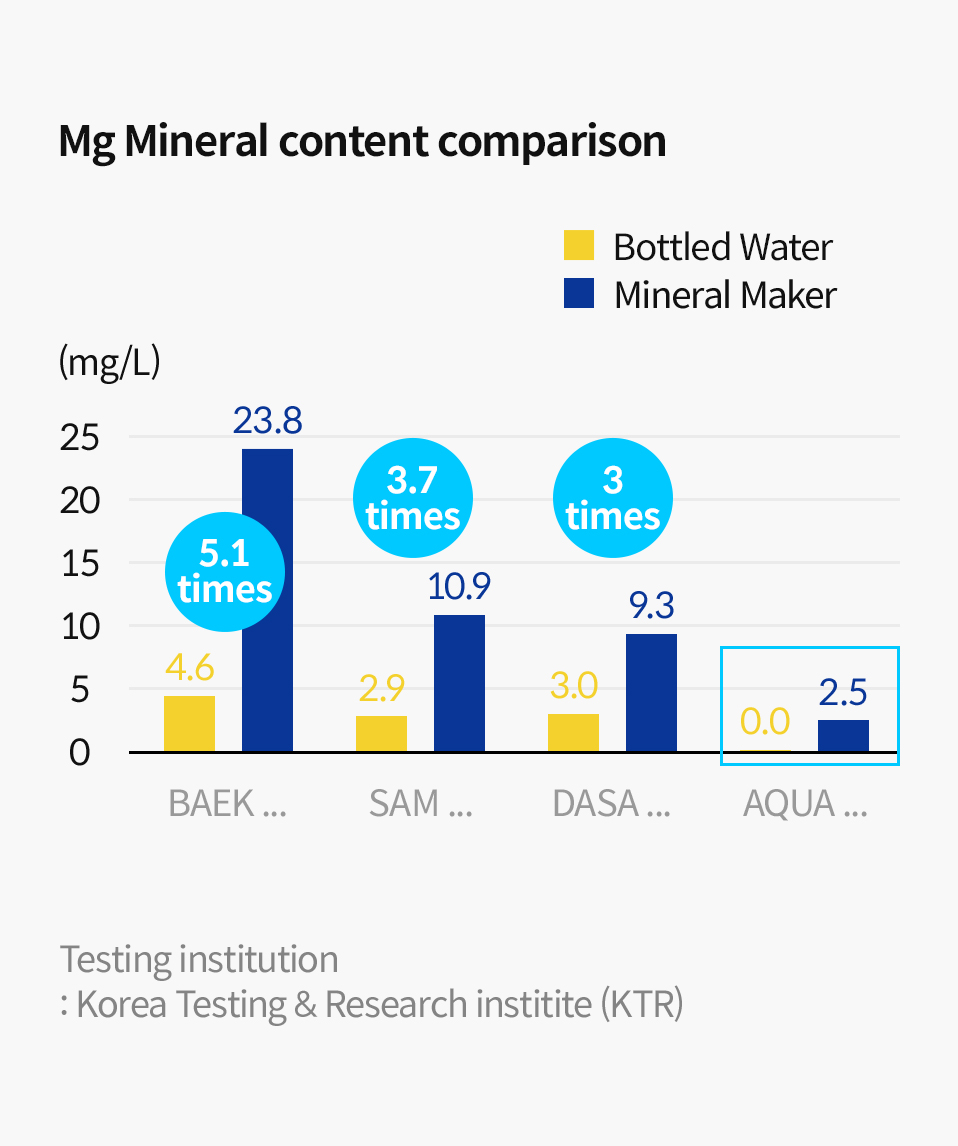 2.
Mineral Maker breaks down water
particles into smaller pieces
and makes alkaline water
that tastes good and goes down smoothly.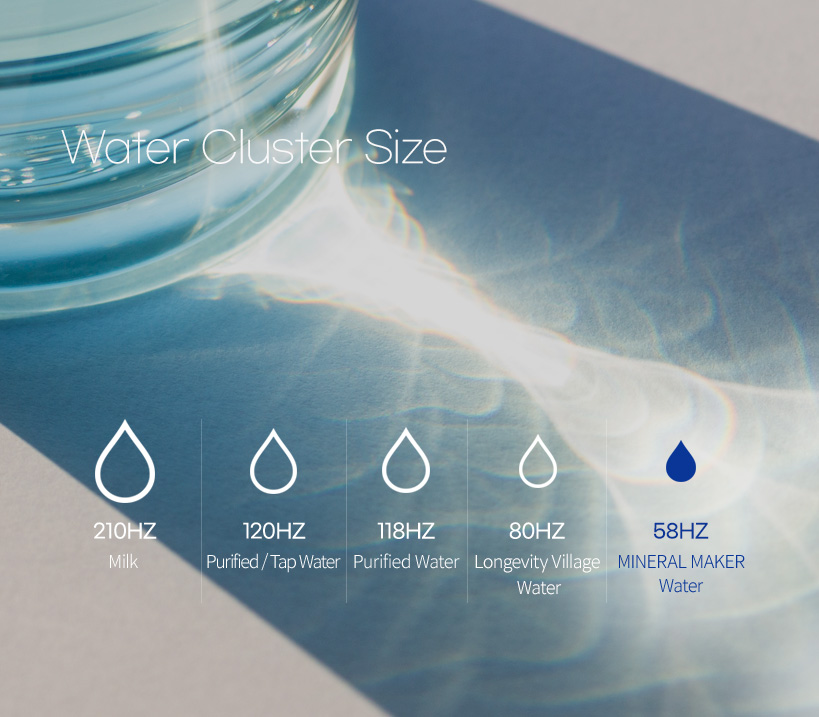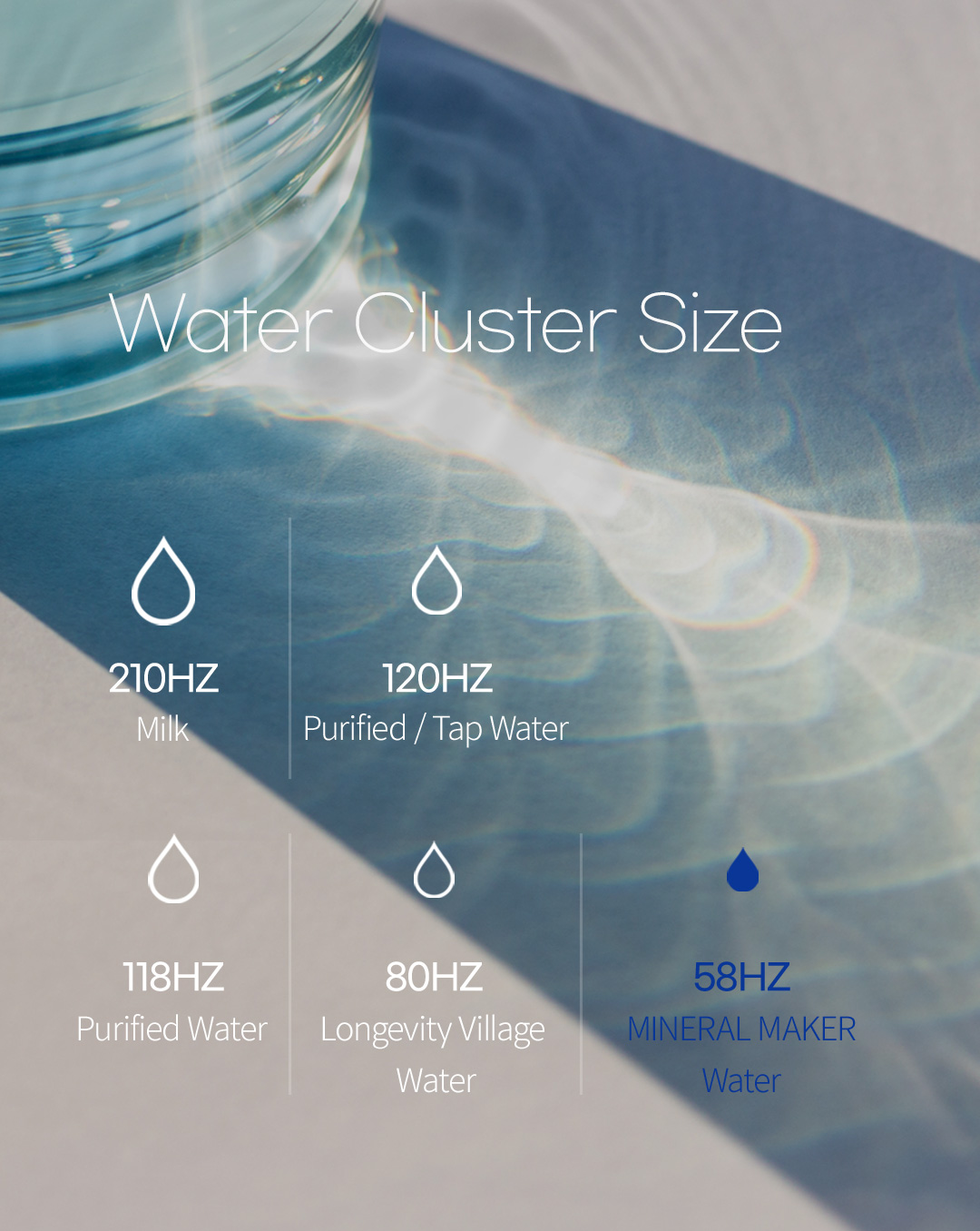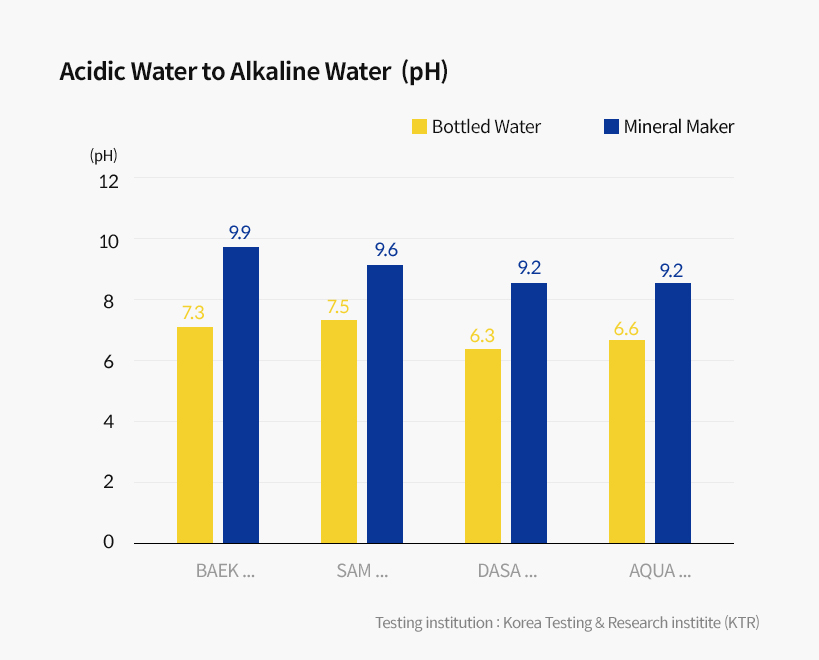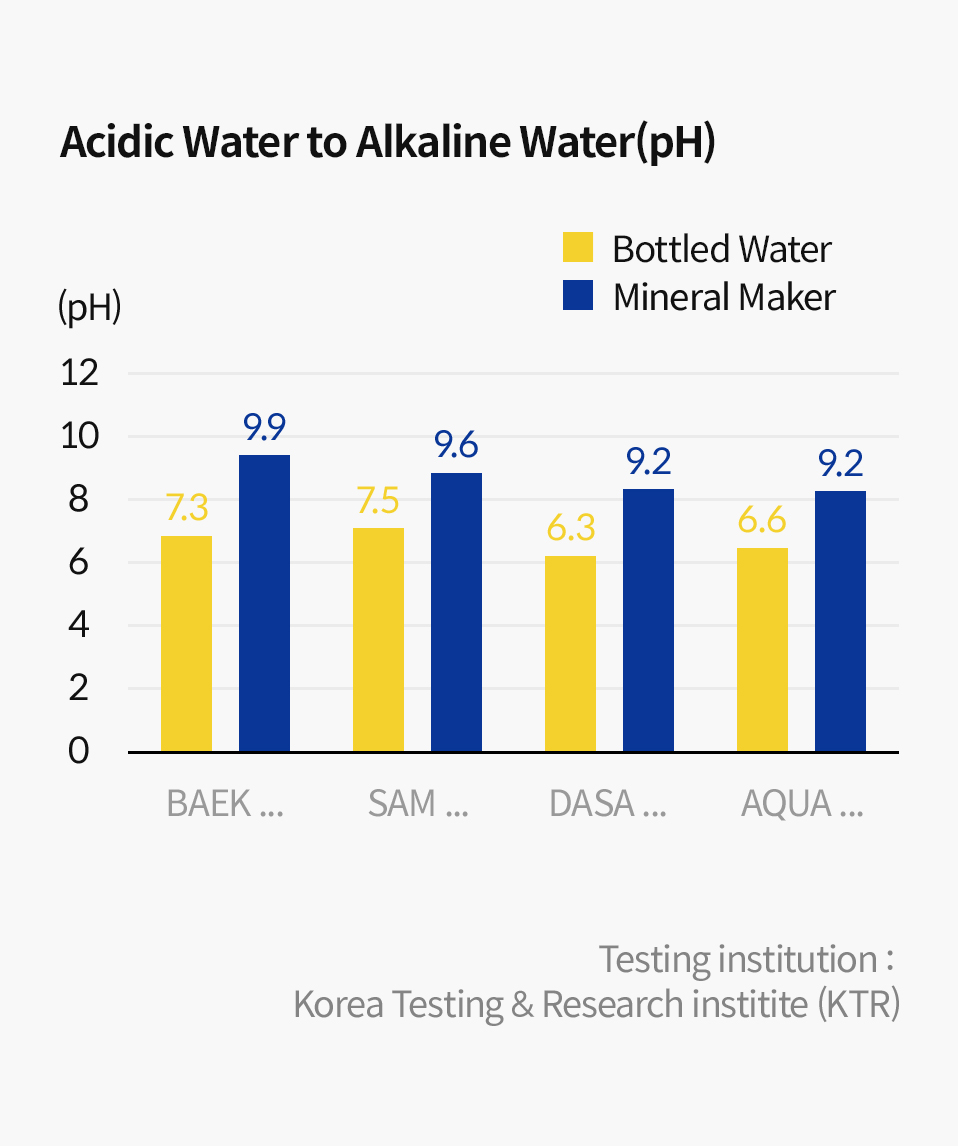 3.
Mineral Maker Magnesium Alkaline
Mineral ​Water is healthy water that
prevents the growth of harmful
bacteria such as E.Coli and Salmonella.
Magnesium
Water